A couple mornings ago, I was out riding my mountain bike in McDowell Mountain Park. It was a beautiful desert morning and I couldn't help but think about how blessed and fortunate we are to have such a terrific mountain biking area in our "backyard."
Later in the day, I was looking through Instagram and came across this photo and post by Tim Racette, our good friend, great racer, and all around awesome guy.  Tim's post says it all and with his permission I share it with all our MMC family.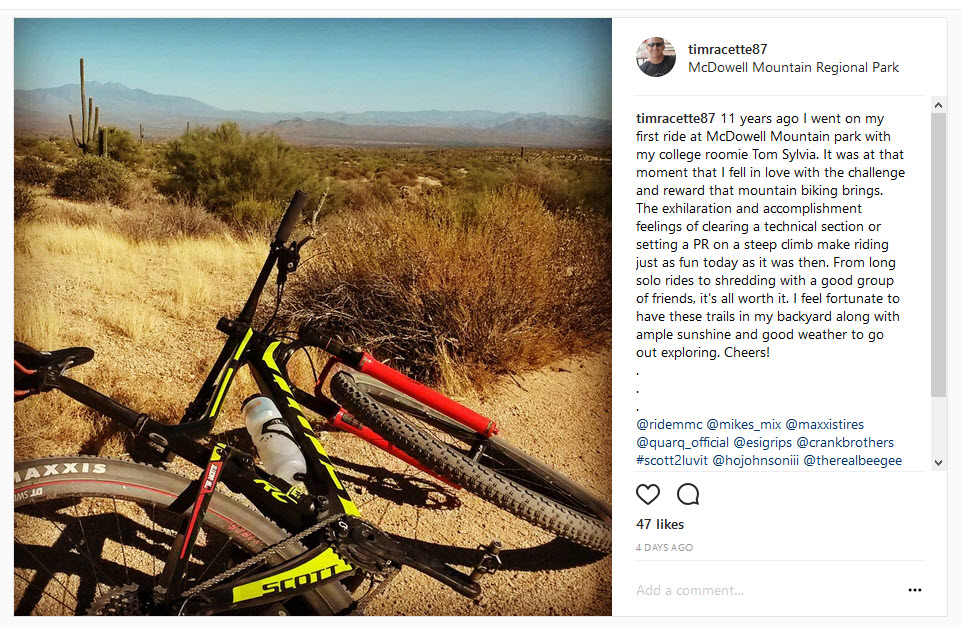 I think we can all relate to your sentiments and enthusiasm, Tim.  Thanks so much for sharing.
– Harry Johnson