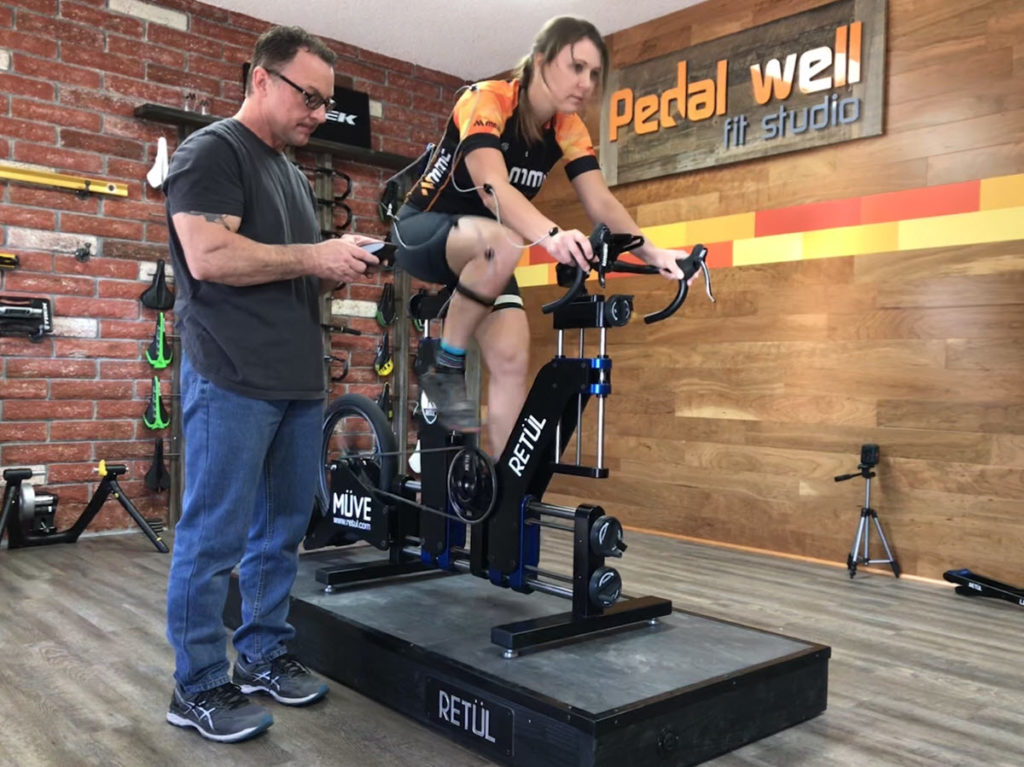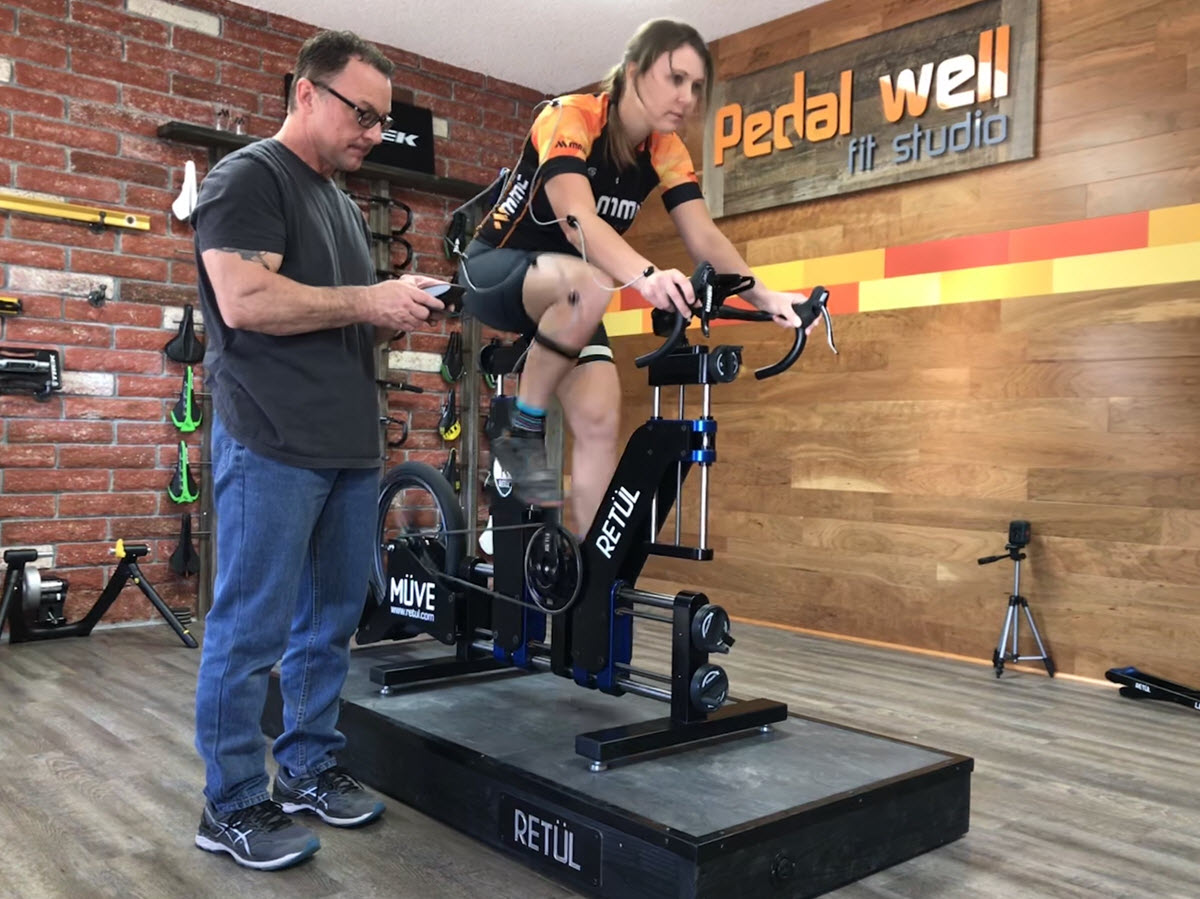 Do you suffer from knee or back pain, numb hands or toes, or any other aches and pains while riding your bike? Maybe you don't ride as often as you would like due to these discomforts. At MMC, we love riding our bikes and want you to join us in this passion. Being comfortable on our bikes is definitely a major factor in this love of cycling. MMC's Pedal Well Fit Studio can help you find that perfect comfort zone as well as improve your efficiency and power on the bike.
Many of you know Ron Heide, MMC's fit guru and manager of the Pedal Well Fit Studio. Ron is a long time Valley resident and his engineering background make him the perfect guy to know the mechanical and technical details of bike fitting. He is specially trained in the RETUL bike fitting system, which a bike fitting system with 3D motion capture technology that gives immediate data on a rider as they are pedaling. The system enables Ron to analyze your body position, pedal stroke, power output and then make adjustments to create the perfect "fit". As Ron is quick to point out, a bike fit is so much more that estimating and setting seat height.
There are many moving and adjustable parts to a bicycle and each touch point can be changed or adjusted, as necessary, to fit you more comfortably. Overall,  some of the primary goals are:
Better rider comfort
Injury/Pain prevention
Reducing or eliminating saddle discomfort
Reducing or eliminating pain or numbness
Increasing rider efficiency
Overall increase in power and performance
If you have a chance, drop by and visit Ron and have him give you a tour of the Pedal Well Fit Studio. It is very impressive and Ron's passion for getting you comfortable on your bike is equally impressive.
Pedal well,  Harry