One of our goals in starting McDowell Mountain Cycles has been to help people rediscover the fun of riding bikes and what great exercise it is. Part of the allure is that it gets us outside, but that brings certain challenges when the weather turns on us.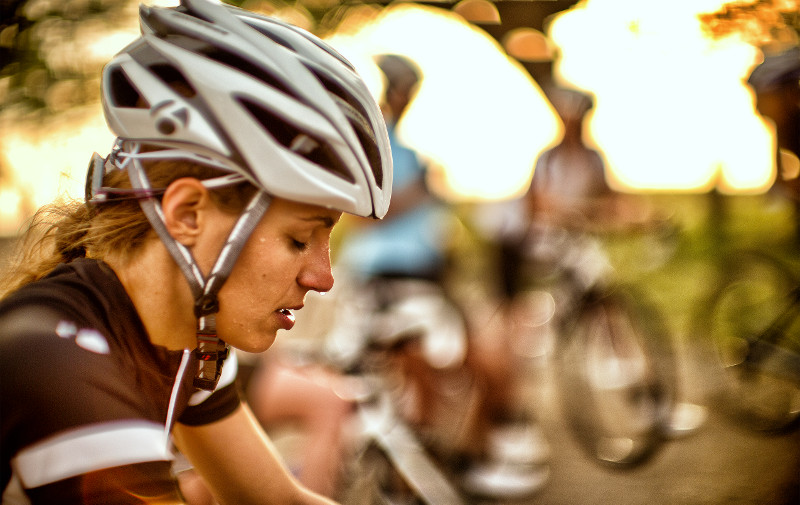 In Minneapolis, winter is the season that challenges most, with sub-zero temps, icy roads and blizzards. For us in the Valley of the Sun, summer is our winter. We hear all the time how crazy we are to be outside, riding our bikes in the middle of July, but the reality is that with a few considerations, summer is a great time to ride here. Take some of our tips and stay on that bike all year long!
Start Early. The coldest part of the day is just AFTER sunrise, so grab a headlight and a blinky taillight and score an hour or two before the world stirs. Sure, it means going to bed a little earlier, but the payoff is empty streets and an energizing start to your day. Pro tip: have your gear set up and ready to go and roll out without eating. It'll take too long to digest breakfast, so bring a little food in your jersey and start nibbling in the first hour.
Wear Lightweight Clothing. Many manufacturers make super cool cycling gear for hot weather riding, from socks and gloves to bibs and jerseys. The one caveat is that you'll need sunblock on your upper body because the ultralight jerseys don't offer much, if any, UV protection.
Electrolytes! When the temps go up, you're going to sweat more and lose more electrolytes. Replenish with a good drink mix like Hammer Heed or Carbo Rocket.
Do Less Climbing. Climbing is usually a high-output, low speed affair and that makes a hot day even hotter. Many of us do flatter rides and spend more time on the road bikes, keeping the average speed higher. The extra wind flow really helps with cooling.
Plan Water Stops. Not only should you be drinking more this time of year, but carrying an extra bottle in a jersey pocket for dousing yourself is helpful. Planning a stop about every hour allows you to replenish often.
Use UV Arm Covers. The ones from Bontrager here offer UPF 50+ so you don't have to oil up before or worry about your sunscreen wearing off mid-ride.
Come On Our Tuesday Night Ride. It's still warm at night, but being out of the sun is a nice change and the cold post-ride beer makes the ride worth it.
Travel. This is our travel season, with avid riders taking long weekends and vacations to Colorado and California to beat the heat. Even better, take the short drive to Flagstaff or Prescott where the weather is amazing this time of year.