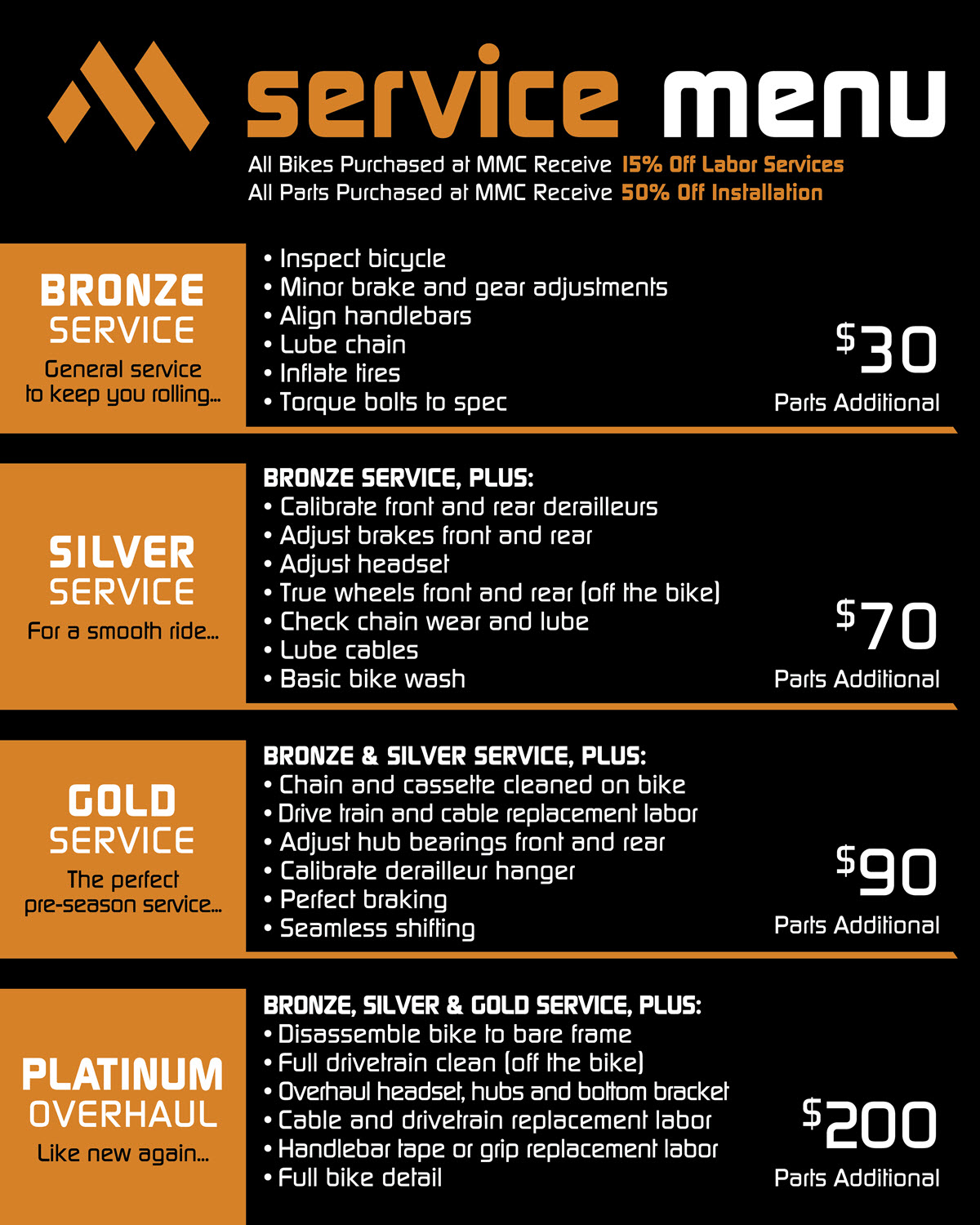 At MMC, we know that leaving your bike at an unfamiliar shop can be like leaving your firstborn at day care for the first time. Your bike will never lean on another bike while at our shop. It goes from your hands to secure storage before being tuned and gently washed and then back into your hands, to be ridden like you stole it!
While bicycles are simple machines, they need periodic care to remain in smooth running order. Our service center is equipped with the proper tools and technicians to get any job done correctly and efficiently. We service anything from a simple flat repair, to suspension rebuilds to electronic shifting.
We're always happy to explain what we've done to tune or repair your bicycle and give you useful maintenance tips that you can do at home. Stop by McDowell Mountain Cycles for expert service to keep you on the road or trail!