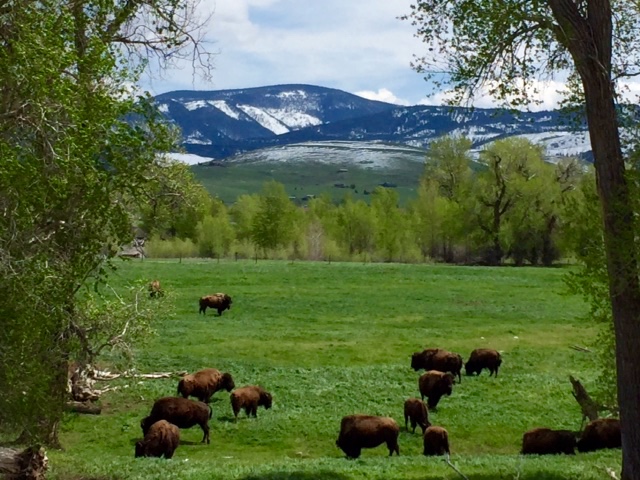 I love riding in and around Fountain Hills and that is a big part of why Diane and I choose to live there.  There are few places where you can head out from your house and be on great roads for the road bike, great dirt roads for the gravel bike and great trails for the mountain bike, all in a matter of a few miles.  Fortunately, there is another very similar place that I am able to ride and that is Bozeman, Montana.
Bozeman, like Fountain Hills, is a small town.  It is located in southwestern Montana ninety miles north of Yellowstone National Park and in the heart of the Rocky Mountains.  At, 5,000 feet in elevation, it has the perfect summer combination of cool nights and warm sunny days.  In addition, and also like Fountain Hills, it has an almost unlimited number of riding opportunities.
I have a few rides that I regularly do in Bozeman and they all begin "right from the doorstep".
Bozeman Creek trail heads south into the Gallatin Mountains and the Gallatin National Forest.  I can jump on my Scott Spark and be at the trailhead in five minutes.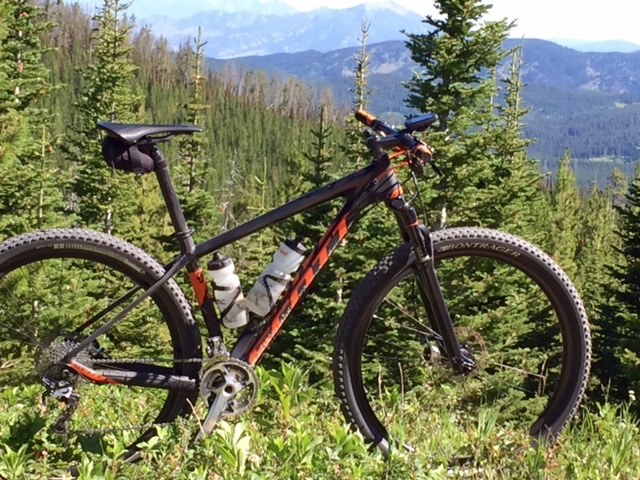 An hour of double track later with 1500 feet of climbing behind me, I am at Mystic Lake in a beautiful alpine setting or I can be on the ridge overlooking the Hyalite Canyon.  Either of these destinations opens up miles of single track, double track, and forest service roads.  I can ride a different variation of trails everyday for weeks and am almost certain of a deer, moose or bear spotting along the way.  I actually have a "bear bell" that I attach to my handle bars on days when I plan to be on secluded single track so that Mama Bear will hear me coming.
If I am itching for a gravel ride, I pedal west toward the town of Gallatin Gateway.  Gallatin Gateway is at the head of the Gallatin Canyon and was a jumping off point for tourists headed for Yellowstone National Park in days gone by.  Today it is a small settlement on the banks of the Gallatin River and a great place to hit the gravel roads that stretch for miles to the west.
My favorite ride takes me and my Open U.P. along the Gallatin River on a winding dirt road to the paved Norris Road.  It is pavement for a few miles over big rolling hills and endless wheat fields and then back on the dirt and a seldom traveled road that winds up and down through Ted Turner's Flying "D" Ranch.  The vistas are beautiful and bison (some folks call them buffalo) herds are not uncommon to see to the south.  After a while, I make my way back to Gallatin Gateway and the paved road back home.  The ride is usually from fifty to seventy miles of solid "Good Fun".
Like Fountain Hills, Bozeman has an endless array of paved roads for the road bike.  My favorite is the winding road climb up to Hyalite Lake.  It is a climb of about 1,500 feet over a bit more than ten miles to the end of the pavement at the beautiful Hyalite Lake surrounded by the mountains of the Gallatin Range.  Some days, I ride my gravel bike and continue past the pavement and climb another ten miles and 1,500 feet into the mountains or I ride my mountain bike and cross over the ridge into the Sourdough Canyon and take the trails back to the house.
I think you get the point…………..our journeys (on and off the bike) are only limited by our imaginations.  Good Fun waits around every corner, whether it is in Bozeman, Montana or Fountain Hills, Arizona.
Harry Johnson