I have six sisters, two daughters and four granddaughters AND my best friend for the last 45 years is a woman. You could say, I am pretty accustomed to being around women, strong women, amazing women. I want to highlight two strong and amazing women who I am proud to call friends and bring attention to this awesome project they are creating.
Helen Wanamaker (we call her "Snowflake" around MMC) is a Mom, a teacher, an adventurer, a photographer and a general all around wonderful woman. Helen is also a cyclist and a woman that steps out of her comfort zone on a regular basis to expand her life skills and well being. She is inspiring for all of us.
Kata Skaggs is one of those people that make you smile. She is fun, adventurous, intense and relaxed all at once. Kata is an amazing young woman and an incredible athlete. I usually see her early in a race (like at the start) and then again at the finish where she is spreading her joy and enthusiasm amongst everyone. She is another one of those inspiring women.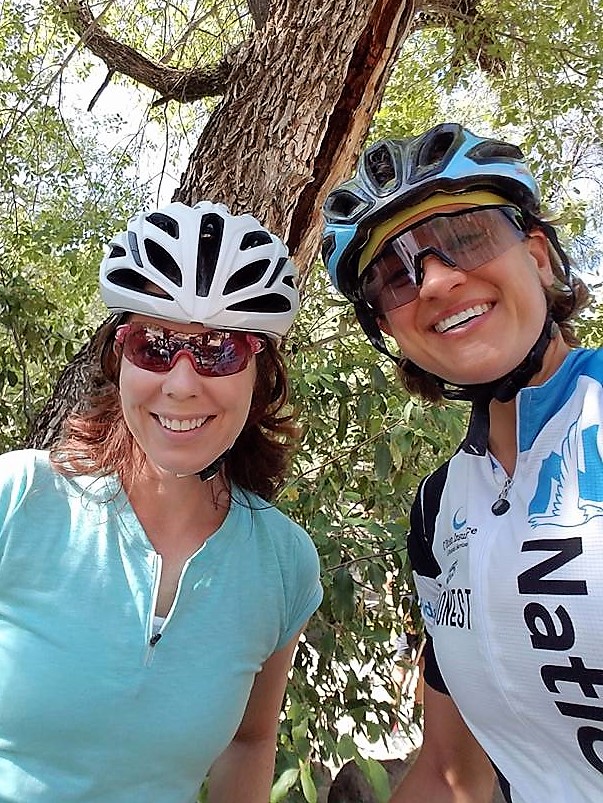 Kata and Helen are creating "The Outdoor Adventure Project". In their words, it is a program for "Exploring the Woman's Playful Spirit". They plan to capture and showcase women, their adventures, their successes, their challenges and the laughs and tears along the way.
We, at MMC, are excited to follow these incredible women as they share the lives and inspirations of other incredible women. We invite you to share that journey and to follow Helen and Kata at theoutdooradventureproject.com. I can attest that with those two ladies, there will never be a dull moment.
Cheers!
– Harry Johnson, owner of McDowell Mountain Cycles